Through our experience with Windows and also the Internet, we have compiled a lot of GREAT information that is free for you to peruse on this site.
There is help information for Windows (XP, 98, 2000, 95, NT), with additional information for using the Internet.
Scroll on down to get to the free info.
Parasite Check:
If you see a box below (with info about 'parasites'), it means that you have been infected with spy/scum ware. You should definitely get rid of it. Keep reading to find out about anti virus and anti spyware programs you can use.
Palm Springs Habitat Help establish a Desert Nature Preserve in the Palm Springs, Coachella Valley Desert area.
Think Sparrows are Cute? Think again.
We are a small company specializing in onsite computer help. We can help with all manner of Computer Software, and Networking.
Currently we are only serving the Coachella Valley, Ca. area (Palm Springs, Palm Desert, Cathedral City, Desert Hot Springs, Rancho Mirage, LaQuinta, Indian Wells, etc.).
When we come to your home/office to solve your problem(s), we will ensure you have adequate Virus Protection, Spyware Protection, a Firewall, and that your computer is not bogged down by extraneous applications.
Whether it's database design, networking, or an online business, our 30 years experience in the computing field will help you accomplish what you need done.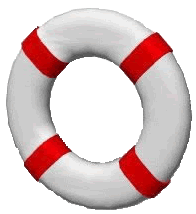 Basic Information on Windows and the Internet:

Windows Basics

Internet Basics
Wizard's Windows Hot Keys/Shortcuts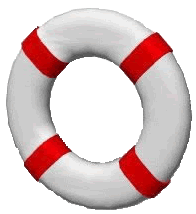 Helpful Links :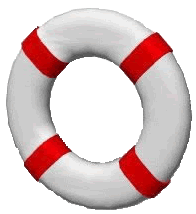 Things you MUST have on your Computer:
1. Anti Virus Protection:
Having Anti-Virus protection is absolutely essential. Some of the latest viruses will totally trash your computer (imagine all the stuff on your computer ERASED or corrupted, or all your personal data sitting in some hacker's computer in Bulgaria). Also imagine all your friends pissed at you because you infected them!
We've used McAffee, Norton, etc, but have settled on AVG from AVG.com, which is a very HIGHLY rated (higher than Norton/McAfee) Anti- Virus program.
Grisoft.com also makes available a 'combo' package that consists of their Pro AVG Anti-Virus program AND the Kerio Firewall. We strongly suggest you get this package if you don't already have a Firewall, ESPECIALLY if you have DSL or Cable!
You don't want to monkey around with viruses, so we STRONGLY suggest you order the 'Professional Single Edition', which offers free support, and is VERY reasonable at about $39 for TWO years. You'll sleep better at night! Below are direct ordering links. Or you can visit AVG.com to check out other Internet Security options/packages.
AVG Version 8 is now available, which now includes anti-spyware, anti-spam, and anti-rootkit protection!
If you order from our site by clicking one of the 4 order links below, instead of ordering from AVG directly, you will get a 20% discount! Btw, there is no need to order the backup CD since you will be downloading the program directly, so click the little trash can with the red x (on the AVG order page) before you order.

Order Links:
AVG Anti-Virus Version 8 (Order 1 year) - $35
AVG Anti-Virus Version 8 (Order 2 years) - $52
AVG Anti-Virus Version 8 Plus Firewall (Order 1 year - $45)
AVG Complete Internet Security (Order 1 year - $55)
Other AVG Security Options:
Other AVG Security Options (Grisoft.com)
2. Anti Spyware/Adware software:
Spyware/Adware programs are becoming increasingly prevalent on the Internet. They can come from many places, including 'cool' programs like Weatherbug, Kazaa, toolbars, etc. Although AVG Version 8 now protects against spyware, we still like SpyBot Search + Destroy as an anti-spyware product.
You should scan and then protect your computer with SpyBot Search + Destroy, which is a very good program that will protect you from these intrusions. AdAware SE is also a good program to use for this. Again, SpyBot S+D is free, but please DONATE! if you can. You can get it here:
3. Firewall.
A software firewall is also HIGHLY recommended. Do you want to know how secure your computer is? It's easy to find out. Go here:
FireWallTest(GRC.com), and click the Services tab at the top, and pick 'Shields UP'. Then check Common Ports.
Now you see why we recommend a firewall! Kerio makes a very good one (free, but buy their 'pro' version if you can). You can get it here:
AVG Anti-Virus and Kerio Firewall Package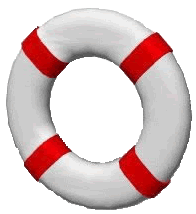 Control Your Startup Programs
Every time you power up your computer, there are many programs/tasks that start automatically, and eat up your computer's memory. Btw, the EASIEST way to speed up your computer is just add more memory.
Some of these applications are good, and others are either bad, or unnecessary. Find out the skinny on all these tasks/programs on the AnswersThatWork.com website.
They also carry 'The Ultimate Troubleshooter', which you can use to find out and manage what's starting automatically on your system. Fully 65% of problems can be solved by getting rid of ill conceived and unnecessary background tasks that start every time your computer starts.
AnswersThatWork.com/Ultimate Troubleshooter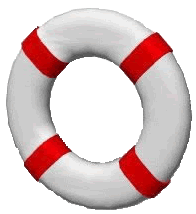 Printer Speedup
All printers come with the print 'quality' set at 'normal'. This is so you use a lot of ink, and buy lots of expensive print cartridges. Do yourself a favor, and go into your Control Panel. Double click on the printers icon. Right click on your printer's icon and go to properties. Now set the default print quality to 'fast draft', or 'econo', or the lowest setting. You will not notice very much difference in print quality of text documents. You WILL notice your printer speed up to about 5 times FASTER!
If you do want to print something at higher quality, like a photo for instance, just change the setting in the print window that comes up when you print something. That will increase the quality, but at least the DEFAULT is at the lowest setting.
You might also investigate ink jet refill kits (Google.com). We used to think this was a major hassle, and not worth the effort, but we were WRONG....lol....
Once you have a refill kit, you will only need to buy more ink. For some reason, Yellow is the color that we use the most. You can buy individual bottles of ink below. 8oz will run you about $17. That's enough to refill an ink cartridge about 40 times or so. Do the math and you will see how much you will save by refilling your own cartridges. It's EASY!!!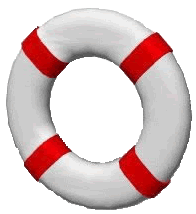 Simple Computer Tuneup:
The simplest one thing you can do to speed up your computer is to delete all your temporary files, empty the recycle bin and then 'defrag' your hard drive.
You will need to navigate to the C:/Temp folder and delete everything in it. Also, delete everything in the C:/Windows/Temp folder.
There is a Temp folder in Documents and Settings/<your user name>/Local Settings. This folder is hidden. To see it, you need to click on Tools, Folder Options, and check 'Show hidden files'. Then delete everything in that Temp folder.
Also, open Internet Explorer, go to Internet Options, and 'Delete all offline content'. Don't delete your cookies. Most cookies are OK, and help you navigate the websites you visit often.
Then empty your recycle bin and finally, Defrag your harddrive: It's easy: Just click on Start, go to Programs, go to Accessories, then to System Tools, and then Disk Defragmenter.
Do this at least once a month. You can right click on Disk Defragmenter, and drag it to your desktop. Then pick 'Create shortcut here'. Then it's easy to just click on the shortcut to start the defragmenter.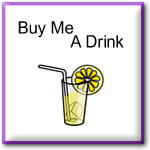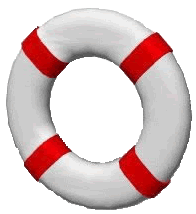 Great Info/Help/Tech Links:
Black Viper is BACK! Please give him a donation!!
Verizon Broadband Connection Speed Test
Modem or Cable Connection Speed Test

If this information has helped you, why not make a small donation to help us keep this site up. You can donate here:

Make a Donation


E-mail us (click on the E-mail link below) if you have any questions.


Computer Help Payments
(For Computer Help Users only, or if you want to make a direct donation.)









E-mail/Feedback

Home



Cool Links:
Invention Mill


End of Day Stock Data (GREAT!)
Other Links: